Do you want to Add TXT record in Hostinger?
Adding TXT Record in the Hpanel of Hostinger is a very easy Process.
Steps to Add TXT Record in Hostinger Hpanel
Step 1: Log in to Your Hpanel Account
Step 2: Navigate to Domains

Step 3: Select the Domain For Which You Want to Add TXT Record

Step 4: Navigate to DNS / Nameservers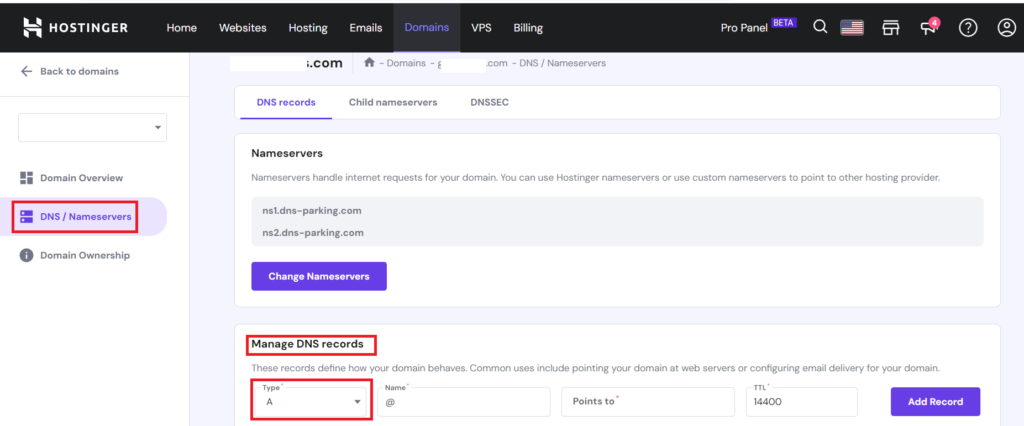 Step 5: Select TXT in Manage DNS Records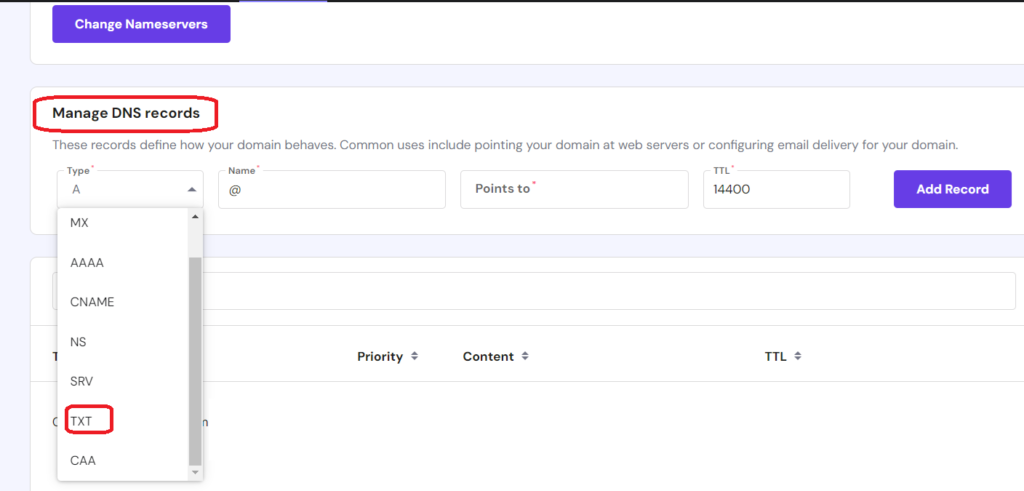 Now here you can add Your TXT records in Hostinger easily. Don't Forget to Click on the "Add Record" Button After Adding the records.
Suggested Readings: