How to Become a Digital Marketer in 30 days?
Do you want to become a Digital Marketer? Do you want to earn while sitting at home?
Then you are at the right place.
In this article, I will be guiding you through the path to becoming a digital marketing expert.
Nowadays everyone is using smartphones, and consumers are spending more time on their gadgets like they are using Social media apps like Facebook, Instagram, Or they are searching on Google or Youtube. So, the ads have to be there where the eyeballs are.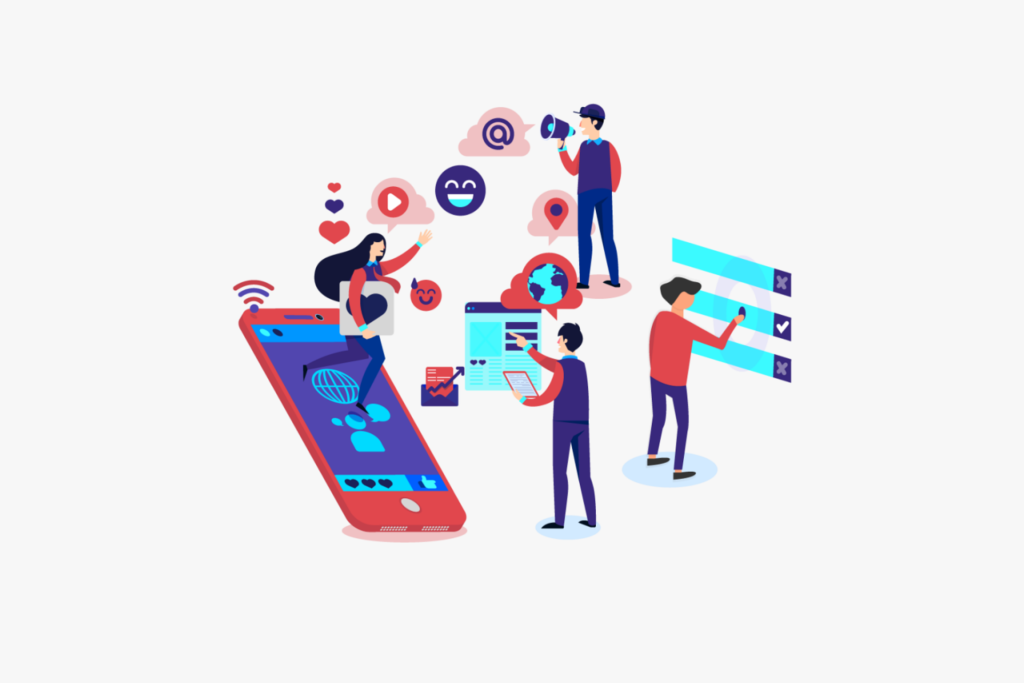 For this, there is a rise in Digital Marketing jobs. On the Other hand, Marketing comes before the manufacturing of products. So every entrepreneur should know about Marketing. As I discussed in my previous posts, Marketing comes first, also before the manufacturing of a product.
So, marketing is a thing you cannot outsource to others. You should have the client's idea or customers' requirements and needs. And this can be done only by marketing. Now the questions are:
How to become a Digital Marketer?
How to Learn Digital Marketing?
The best way to become a digital marketing expert is to start practising from today only.
One of the best things about digital marketing is that you can learn it while sitting at home with a Computer, Internet Connection and some amount of money to play with ads.
Learning Digital Marketing
Select your niche: Niche selection is very important. First think that what are you good at? What is your passion and is there market or not?
Niche is the intersection of Talent, Passion and Market. So niche selection is utmost important.
Make a website with your name or your niche name. You can make a Website without the help of any Web Designer. Just you need to purchase a domain name and hosting. You can learn how to make a website for free in WordPress. Domain name, and hosting will cost you around Rs.300 to Rs.350 per month. It is very cheap when compare to building your career. (Hostinger is cheap and best for WordPress hosting)
Writing Content: After making a website, now you have to write content to grab people attention to your content and website. Learn, implement and write about your niche. Write Your Content on regular basis.
Integrate Google Search Console and Google Analytics in Your website. These both are very easy if you are using WordPress then download and use SITE KIT plugin. It will start integrating all the google services. We will dig deep Both Google Search Console, and Google Analytics in our upcoming posts.
Learn Basic SEO: SEO is one of the important part of Digital Marketing. Learn Basic use of SEO. If you are using WordPress, then All in One SEO or Yoast SEO can help you out in SEO based writing. Start Writing SEO friendly Content on Your Website.
Social Media Sharing: Share Your Content on Social Media and also enable Social Media Sharing buttons at the end of each post. Wait, You don't have to panic you can easily embed social media sharing button, and enable automatically sharing on Social media in WordPress.
Google AdSense: Now, you are getting traffic to your website. Now, Signup for Google AdSense and install the code into your website. Your site will start showing ads, in a while when adsense approve your website.
Lead Generation: When you start writing content, then traffic will come to your website. Look, you are getting traffic, but you have to keep make this visitors your customers. So, you should take their email addresses by popping out opt in forms. WordPress has many free optin forms.
Email Marketing: Now you are building your tribe/ community by having their email addresses. So, now whenever you share some post, start sending them mail with call to action in each mail. The Call to Action may be a link to your Post or Link to Your Social Media pages.
Signup for mailchimp or other email marketing service and start sending bulk messages to optin users.
Build Trust: By Email Marketing, and writing new content regularly you are building trust with your visitors. This building of trust is your powerful asset.
Facebook Ads: Facebook has Billions of  users. So, advertising on facebook will help your website grow. Running facebook ad is very easy and it is also tricky. But as if now, you can run a simple lead generation ad, or boost post ad, to become familiar with Facebook. The minimum budget of Facebook Ads is less than Rs. 100.
Google Ads: Search engines are Demand fulfilment agents. Google is one the best search engines in the world. So, learning Google Ads is also very important for a Digital Marketer. Start running a Google ad with focusing some keywords. We will cover both facebook ads, and google ads in depth in our future posts.
Spend a little amount on google ads, and learn what happning when you run an ad.
Transaction: The last step is transaction, you have to sale your premium content, or services or products to the customers.
All the above steps can be done in a month. So, now you are a Digital Marketer. But of course, in just 30 days, no one can become an expert in Digital Marketing. But you have the upper hand on the Digital Marketers who have the Digital Marketing certificate but not the practical implementation of knowledge.
Basic Components of Digital Marketing:
Now after implementing all the above steps in a month . You are pretty much comfortable with the components of digital marketing
Content marketing
Search Engine Optimization (SEO)
Paid Search
Email marketing
Social Media Marketing
Digital Display Marketing
Web Analytics
Mobile Marketing
After the 30 days of work, now you can scale up your project and also start becoming experts in the topics, you love most. And can become a T- shaped digital marketer.
How I became a Digital Marketer
I became a digital marketer on my own. My first project is BajraiOnline.com. It is a business directory where I started writing about businesses in Hyderabad. I started learning new skills like SEO, Content Writing, and other digital marketing skills by searching my requirement on Google and implementing it on My Web directory. I integrated Google Search Console as well as Google Analytics and started understanding both of them on my own with the help of Google.
How to Master Digital Marketing
After 2 to 3 years now I started mastering my skills with the Digital Deepak Internship Progam. I would say this is one of the best Internship Programs on the earth. I will dedicate one of my articles to the Digital Deepak Internship Program. It's 3-month Practical coaching of Digital Marketing under the mentorship of Digital Deepak Sir. This internship program has an assignment with a cashback attached to it every week. So students implement what they learned in a week in the assignment.
So, do subscribe to my blog for regular tips on Digital Marketing. Share it with your family and friends.